Contact our dentist in Hobart
Opening Hours
Monday to Friday, 8am to 5pm
Phone
03 6234 4492
NBN down? Main number not responding? Try this one:
0457 099 709
Leave a contact number and message if you call is not answered.
Our Location
Level 3/116 Bathurst Street
Hobart, TAS 7000
email reception@tonyhilldental.com.au
Download the New patient form.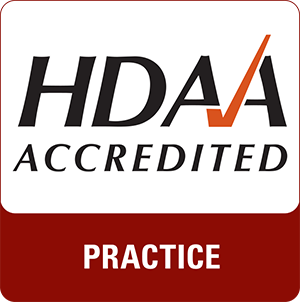 HDAA Accredited Dental Practice
Our HDAA accreditation demonstrates our compliance with quality, safety & good governance by committing to quality improvement, patient safety and care.
Find out more