A dentist who understands children
We are happy to see children in our practice. Children can also be seen under the Government's Child Dental Benefits Schedule if appropriate to your situation. Please contact us for details of this scheme which began in January 2014.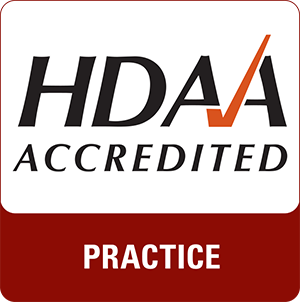 HDAA Accredited Dental Practice
Our HDAA accreditation demonstrates our compliance with quality, safety & good governance by committing to quality improvement, patient safety and care.
Find out more