Dental treatments without discomfort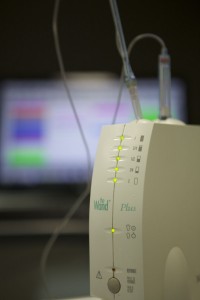 Dr Tony Hill was been using The Wand® dental local anaesthetic system for over 10 years now, which reduces the discomfort when having dental treatments.
The Wand® is a computer-controlled injection, used for the injection of local anaesthesia. The injection is guaranteed to be slow and steady, which increases your level of comfort. The stinging pain patients feel when receiving an injection is often caused by the fluid being injected too fast. As a machine regulates The Wand®, this pain factor is eliminated.
What is The Wand®
The Wand® Anaesthesia System is an assisted system for local anaesthesia. It carefully guides dentists as they are complete dental injections. Patients find that it offers less pain and more contained numbness for the area that is being treated.
The benefits of The Wand®
Using The Wand® offers an increased level of comfort for patients, among other benefits… such as:
Greater comfort and less anxiety
A more efficient use of time
Superior satisfaction (compared to the common syringe)
How The Wand® works
The Wand® controls the flow rate and pressure of the anaesthesia during the injection. The computer-aided system also identifies specific tissues so that dentists can find the precise location for injections. As a result, patients receive virtually painless anaesthesia.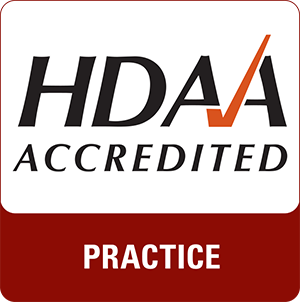 HDAA Accredited Dental Practice
Our HDAA accreditation demonstrates our compliance with quality, safety & good governance by committing to quality improvement, patient safety and care.
Find out more